Amy Winehouse was found dead in her apartment in London today.
Multiple sources confirm that the singer is the woman in
this press release
from the Metropolitan Police, which doesn't specifically name her:
"Police were called by Ambulance Service to an address in Camden Square NW1 just before 16 hrs today, Saturday 23 July, following reports of a woman deceased."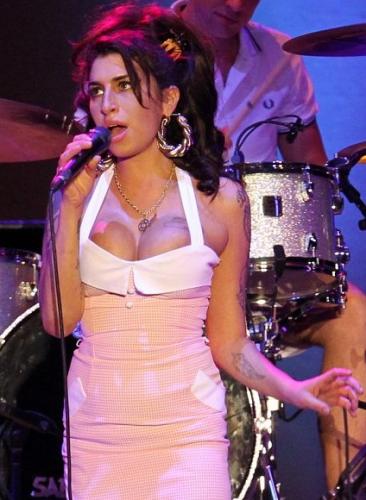 "On arrival officers found the body of a 27-year-old female who was pronounced dead at the scene. Enquiries continue into the circumstances of the death."
"At this early stage it is being treated as unexplained."
Amy Winehouse
famously battled serious addiction to hard drugs and alcohol and was in and out of rehab several times throughout the years.
Winehouse shot to fame with the 2006 album
Back to Black
, whose blend of jazz, soul, rock and classic pop won five Grammys and made her a star.
Unfortunately, a turbulent marriage to
Blake Fielder-Civil
and overall self-destructive habits overshadowed her distinctive talent in the years since.
Tabloids and the public became riveted by her erratic stage appearances, drunken fights, stints in hospital and rehab clinics, her performances increasingly rambling, stumbling train wrecks - and cause for concern.
Just last month, Winehouse canceled her upcoming European tour after an
awful performance in Serbia
where she seemed completely out of it.
Sadly, this story is almost shocking because it is not shocking.
Her talent will be greatly missed. May she rest in peace.